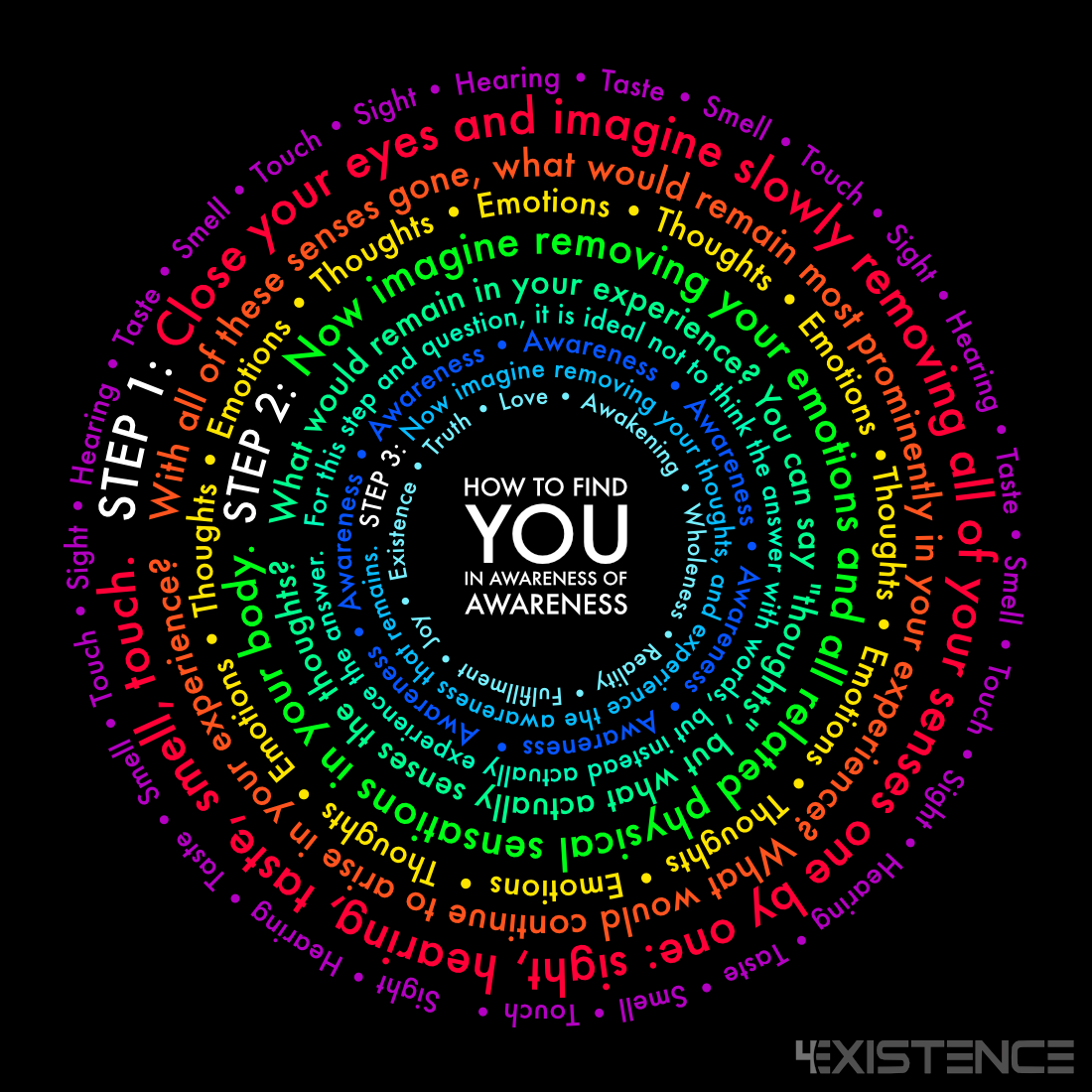 Many believe that the process for how to find yourself is compiling a profile of your passions, interests, talents, skills, personality traits, style, appearance, opinions, history, memories, plans for the future, etc.
There is nothing wrong with this, but this is your transitory identity as it can change at any time. This type of "self" is defined by the mind and is often influenced by family, society, and culture, for better or worse. It can be a source for unhappiness and suffering, and it can block your true potential, which likely goes well beyond this transitory identity.
There is a simple exercise that you can do right now that will show you very directly who and what you truly are – your true nature. Seeing your true nature and allowing it to take over as your seat of experience is the way to realizing your full potential. It gives you the foundation and clarity to be emotionally balanced for taking the best possible action, while being inclusive of your purest passions, interests talents, skills, etc.