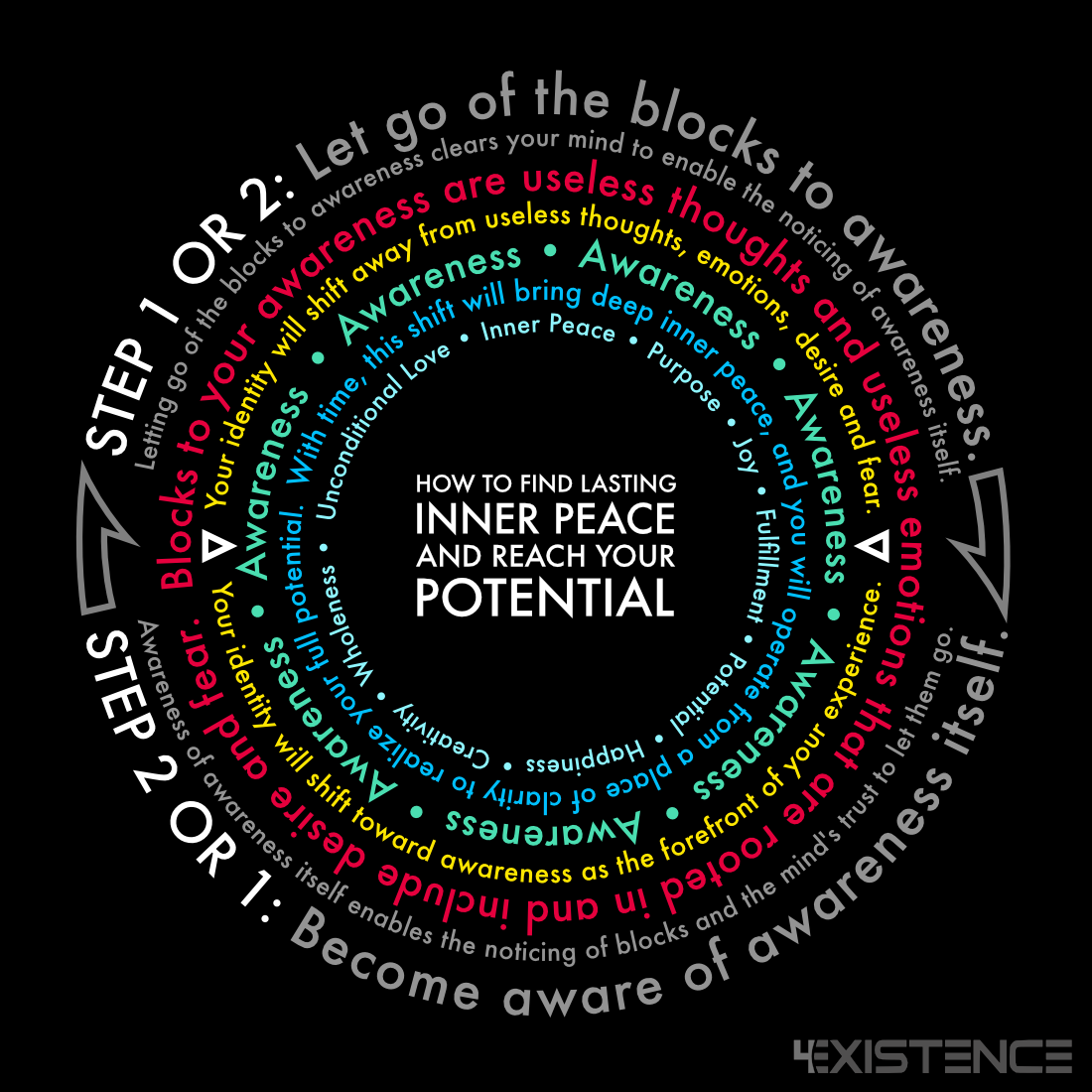 Lasting inner peace, boundless potential, and true self-realization can be discovered through a critical common denominator, or core reality, that underlies the most effective self-help approaches, psychological methods, and spirituality.
It is often inapparent, not communicated directly, and in many cases not even known to those offering education around their respective subject areas.
It is always with you, yet seemingly hidden. Simple, yet misunderstood.
First, I will tell you what it is. Then, I will tell you why it's not so easy to realize, yet so powerful when you do. Lastly, I will tell you how to align your life with it so that you will know how to find inner peace and reach your full potential. Continue reading "How To Find Inner Peace & Reach Your Full Potential" →